Due to its significantly lower volume, liquid hydrogen will play a key role
in the development of hydrogen distribution!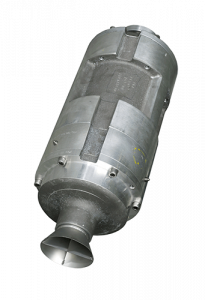 Cryostar has developed a range of liquid hydrogen transfer pumps to significantly reduce transfer times, just as it has done for LNG and other industrial gases over the past several decades.
Our SUBTRAN LH2 Transfer Pumps are fully submersible pumps specifically designed for safe, efficient, reliable transfer of LH2. They are available in different sizes, with capacities ranging from 2 to 500m3/h.
This cryogenic pump can be installed either in a dedicated super insulated sump with vacuum lines connected to the main tank, or directly in the tank, with or without a pit.
This results in a user-friendly, time-efficient transfer process, as the SUBTRAN LH2 does not require a cooldown process before start-up.
As it does not have a dynamic seal, the SUBTRAN LH2 operates safely, with reduced heat intake and no risk of leakage.
Several thousand SUBTRAN Pumps are already in operation. The SUBTRAN LH2, specially designed for LH2, seems to be the best option for the transfer of LH2.
CUSTOMER BENEFITS
Leakage-free LH2 transfers
Immediate operation availability
Limited heat intake
Extended service interval
Global network of local service centers
Did you know?

Gravity transfer generates a loss of approx. 5% of product for each liquid transfer!
Whereas the cost of an LH2 unloading SUBTRAN pump is approx. 5% of that of an LH2 trailer!
APPLICATIONS
LH2 centrifugal pumps are used for transferring liquid hydrogen between two storage containers, such as the loading and unloading of LH2 containers (i.e trailers, ISO containers, wagons), LH2 bunkering, and the filling of space shuttles. These applications are described here:
POTENTIAL DEVELOPMENT
More hydrogen liquefaction plants will be built in coming years, leading to new applications for liquid hydrogen transfer, and thus a rising need for new types of LH2 pumps.
Shall your need requires that, feel free to contact us to discuss the potential development of a suitable pumping solution.