To cope with the large increases in applications and delivery points for hydrogen-based solutions,
such as the mobility market, distribution time must be shortened!
Cryostar has developed a range of Liquid Hydrogen transfer Pumps to support this market change.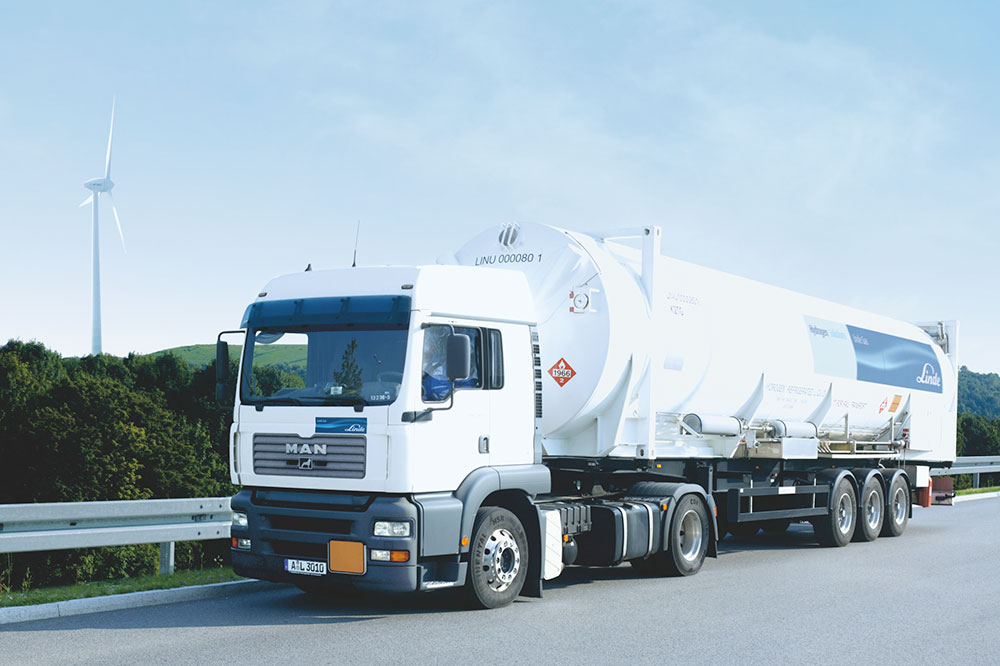 LH2 container loading
An increasing number of LH2 trailers, LH2 ISO containers, and even LH2 wagons will be required to sustain the hydrogen economy of the future.
To avoid loading congestion at filling sites, Cryostar has developed a range of liquid hydrogen container loading pumps that allow for safe, rapid filling.
LH2 container unloading
With a rising number of delivery points, reducing the unloading time for liquid hydrogen containers such as trailers will become the driver for increasing market demand.
Cryostar has developed a liquid hydrogen unloading pump to be fitted onboard trailers that will decrease the unloading time, such as for industrial gases and LNG, and will be developing more models in the future
Compressed Hydrogen trailer and container filling
The capacities and pressures of tube trailers and transportable compressed hydrogen systems have been increasing over the years, and these days they have reached 1000 kg of H2 at 500 bar for the largest.
Cryostar offers a range of compressed hydrogen container filling pumps with larger capacities, longer maintenance intervals, and lower power consumption than compressors, which can improve the TCO and efficiency of any given station.
In addition, Cryostar Automation has significant expertise in H2 filling systems for tubes, cylinders, and tanks with liquid or gas sources, and offers a packaged filling solution for tube trailers.